How To Make A Community Post On YouTube In 2023? – A Step-by-Step Guide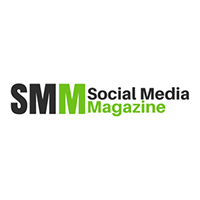 How to make a community post on YouTube?
I know that you have been posting on YouTube as frequently as possible. But when it comes to keeping the engagement, the community posts give you an upper hand. It helps you keep in touch with the audience.
The community page allows you to share updates and take opinions from your audiences. But you may or may not be able to access the community page due to your role on the channel.
So, if you want to learn to make a community post on YouTube, you are in the right spot. This article will help you make community posts with easy and simple steps.
How To Make A Community Post On YouTube?
So, to make a community post on YouTube, you need to follow the steps mentioned below. These steps apply across all devices. So, whether you are using an iPad, mobile, or another device, you can follow these steps to create a community post.
First, Sign in to YouTube to create a community post.
At the top of the page, select Create and go to the Create Post option.
You will see a box at the top. You need to type a message, create a text post, or add an image, GIF, or small video post. You can also choose to create a poll.
Once you are done creating a post, select the Post option.
Read More: 10 Best Ways to Promote Your YouTube Channel for Free
Types Of Community Posts You Can Make On YouTube
Here are the types of community posts you can publish on your YouTube account –
Text Posts
You can publish your text post on the YouTube community playlist. In addition, you can post texts with your images or video post on the community. But they cannot be coupled with polls.
Playlist Posts
You can post the playlist URL of your favorite artist.
Image And Gif Posts
You can also add images or GIFs to the Facebook community posts. The app lets you post up to 5 images.
Benefits Of Posting On YouTube Community
YouTube Community posts are similar to Facebook and Twitter posts where people can take part. There are certain benefits of using the YouTube community post section. Here are some beneficial ways of utilizing this space on YouTube.
You can advertise your upcoming sales, event, live session, podcast, or similar. Creators can also add external links to their community posts.
YouTube community posts can work like your secondary notification to your subscribers. When they miss out on any of your video notifications, they might bump into it once they go see your community posts. You can share updates about your new content on Community posts.
Community posts can help you increase your followers on other social media channels. You can use the external links to your other channels and increase engagement there.
If you are confused about making specific content, you can ask for your audiences' opinions. Running a poll on the YouTube community on any topic can help you understand their opinion. You can use it to brainstorm better content ideas.
Also, the community polls on YouTube let you start a debate or keep the audience interacting.
YouTube Community Post Guidelines
Now you know how to make a community post on YouTube. But that does not make the whole process simple. You need to know the community guidelines for making the most appropriate community post. Here are the different guidelines of the YouTube community. You need to know the community guidelines and adhere to them when making your posts.
The post content needs to be below the size of 16 MB.
Here are the type of files you can upload – PNG, GIF, JPG, or WEBP
The community post feed shows the images in a 1:1 aspect ratio. So, you should upload content with the same aspect ratio.
Viewers can click on the image to expand it and see it in full size.
How To Make A Poll On YouTube Community?
You can actually start a poll on a YouTube community post. You can start either an image or text poll. Here are the steps for both an image poll and a text poll –
For A TEXT Poll
In the text field, enter a question.
Then enter the answers in the "options" field.
Tap on Add Options when you need more options.
For An IMAGE Poll
Now, enter a question in the text field.
Now upload an image as your answer.
You can also opt for more options.
For that, you can select multiple ( up to 4) images.
YouTube Community posts are like a different social media platform within YouTube itself. You can see and manage your activities on the YouTube Community posts separate history section. Here are the steps you need to follow –
Go to YouTube. Com.
Click on History from the left side of the app.
Choose History Type from the right corner under it. Now you will see your community post history.
You can edit or delete your past activities on the YouTube community posts.
But you should also know that a history of a post you have opened states for only thirty days.
Read More: How To Watch YouTube Without Ads? Check It Out!
Frequently Asked Questions (FAQs)!
I hope you have found the solutions you were looking for here are some additional queries and solutions if you need any further help.
Q1. Can Anyone Make Community Posts on YouTube?
Ans: Yes, you can make a community post on YouTube, but you will require 500 subscribers at the least to be able to post community posts.
Q2. What Happens After 500 Subscribers On YouTube?
Ans: After you gain 500 subscribers on YouTube, a community tab opens, helping you make a community post. You can use this space to make channel announcements.
Q3. How Many Subscribers Needed To Make A Community Post?
Ans: If you want to make a community post on YouTube, you need to have at least 500 subscribers. Once you unlock the number of subscribers, you can start posting images and questions and run polls on YouTube Community.
Bottom Line
How to make a community post on YouTube? I hope you have found the answer to your query. If you want to promote your content and announce the news of something new on your channel, you can use the community posts section.
Please let us know if you have found the help you were looking for. Your feedback is valuable.
Read More:
The post How To Make A Community Post On YouTube In 2023? – A Step-by-Step Guide appeared first on Social Media Magazine.
* This article was originally published here