4 Signs Of A Good Mobile App For Your Business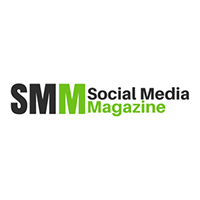 Getting an app built can be a long process, especially with all the bells and whistles that developers want to be included in an app.
However, a good mobile app is a combination of a great design, functionality, and other business needs with long-term objectives. For improving the business processes and building better customer relationships.
For selecting a mobile app for your business, you need to match up certain qualities to select the best mobile apps for your business.
A successful mobile app is providing an excellent user experience and also allows you to reach your objectives. It should also be easy to use and give some added value to the user that they wouldn't get from a standard website, plus bring data together to help you improve customer experiences.
Why Do You Need A Mobile App For Your Business?
Before installing any mobile app for your business, the first thing you must ask yourself is whether your business requires a mobile application or not.
Mobile applications are changing the mode of business. From social media to the utility and the lifestyle for every type of business, mobile application uses are a must, especially when you are running any online business.
Here are some of the reasons why you will need a mobile application for your business.
Increase your online visibility, and people will visit your brand more frequently.
Mobile applications create an individual direct and personalized channel.
You will get better user experiences, and more users will be interested in your brands.
Your consumer engagements are going to increase and offer you better experiences.
Improve your customer engagements and increase your brand popularity.
Online payments and other transactions are becoming much more streamlined.
Your customers will get a better insight view over your business.
You will be one step ahead of the rest of your competitors.
These are the advantages that you will get by selecting a mobile app for your business. Actually, using the mobile app is increasing the visibility of the brands.
And more customers are starting to use the app as transactions are becoming much easier and more authentic.
How To Select The Best Mobile Apps For Your Business?
When you are selecting mobile applications for your business, you should have some of the qualities which you need to check first. Then your selections are going to be much easier.
If you're working on a mobile app for your business, there are some characteristics you should consider. These include:
1. Good User-Interface (UI)
In order for an app to be successful, it needs to provide value to users on both a functional level and an emotional level. In other words, not only does an app have to work well, but it also has to look good — especially when compared with other similar apps in the same category.
The UI is the first thing people see when they open an app; therefore, it can make or break the user experience. If your app isn't visually appealing or intuitive, users won't stay engaged and may just give up on using your product altogether.
Moreover, poorly designed interfaces can lead to high churn rates because users are frustrated by their inability to use the app efficiently or effectively.
As competition in the mobile app market climbs, many companies are turning to outside developers to build the next big thing. More brilliant businesses are partnering with mobile app UI specialists like Guarana Technologies because their team of technicians and artists excel at software design and aesthetics.
2. Responsiveness
A fast and responsive customer response and speedy loading time are keys to making a good app and leading it to create better user experiences along with higher user retention, and more conversions.
Good mobile applications will only take no more than five seconds to load. Users are expecting stability, and reliability, along with speed and their apps. Software that takes too long to load or frequently crashes isn't tolerated for long.
Online medium takes time to answer any of the customer's queries. But when you are using mobile applications, you will get spontaneous answers. Every customer likes to get the answer within a few minutes. Short extra time can take away your customers and create a horrible impression on your brand. You can avoid any probability related to these issues by using apps.
3. Security
One security breach means you are risking sensitive data such as customers' names, ages, addresses, and even personal banking information. This piece of information can be exposed to attackers and also put customers and your business information at risk.
A security breach can also cost businesses thousands of dollars for cleaning up along with the recovery, plus other extensive financial damages due to loss of customers and a tarnished brand reputation.
With this type of information and data at stake, the security of the mobile app must be a top priority.
Security testing should be done regularly throughout the development process to ensure that all code changes are tested properly before deployment into production environments.
4. Support
It's important that your mobile app has the right level of user support, whether the app is for your employees or your customers.
Here are some support features that can come in handy:
Search bar.
Hover tooltips.
In-app communication tool for troubleshooting.
AI-powered chatbots.
Self-help options.
And more.
These are four signs of a good mobile app for your business. Work with a team of professionals to create stable, responsive, secure, and functional mobile software for your company.
Wrapping All Up:
For selecting any mobile app, you should match up the following qualities. When you select mobile applications, these qualities ensure the quality of your mobile applications.
When you are given a project to create, a mobile app provides you with the proper directions to create it and ensures the security of the individual customers.
Are you thinking of using mobile applications? Then you can share your opinion through the comment sections and let us know about your opinion.
Read Also:
The post 4 Signs Of A Good Mobile App For Your Business appeared first on Social Media Magazine.
* This article was originally published here