Dbrand releases Switch-themed Steam Deck skin: 'Lawyers we paid to say 'it's legal' said it's legal'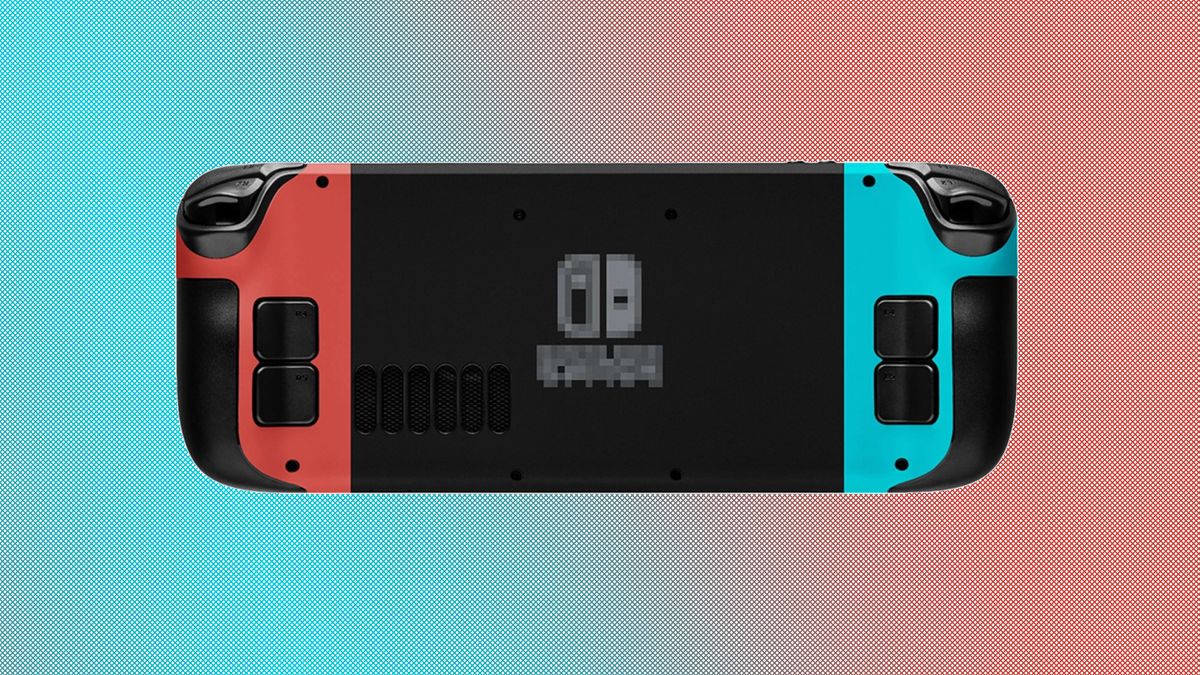 If you're lucky enough to own a Steam Deck, there's a fair chance you've had someone mistake it for the similarly built Nintendo Switch. They share form factors with the middle screen and side mounted controls, and the Switch is by far the more common portable gaming partner. Plus, it has those iconic Joy Cons, especially if you went with the famous neon red and blue colour scheme.
Whether you're wanting to lean into the joke or are looking to have a stealthy Switch-themed Steam deck, Dbrand has brought the goods. Spotted by The Verge, you can now grab a fully themed Nintendo Switch skin or protective case for your Steam Deck.
The skin is a fairly complete new wrap for your Steam Deck. It colours the left and right portions of the controls to match the traditional Joy Con design while still working with the Steam Deck's shapes. The back even has a very blurry logo that looks a lot like the Nintendo Switch on the back.
It's one of those things you look at and can smell Nintendo's lawyers gearing up for their latest paycheck. Though, as Dbrand told The Verge, "Lawyers we paid to say 'it's legal' said it's legal," though somehow we doubt Nintendo's are necessarily going to buy that.
Steam in your hands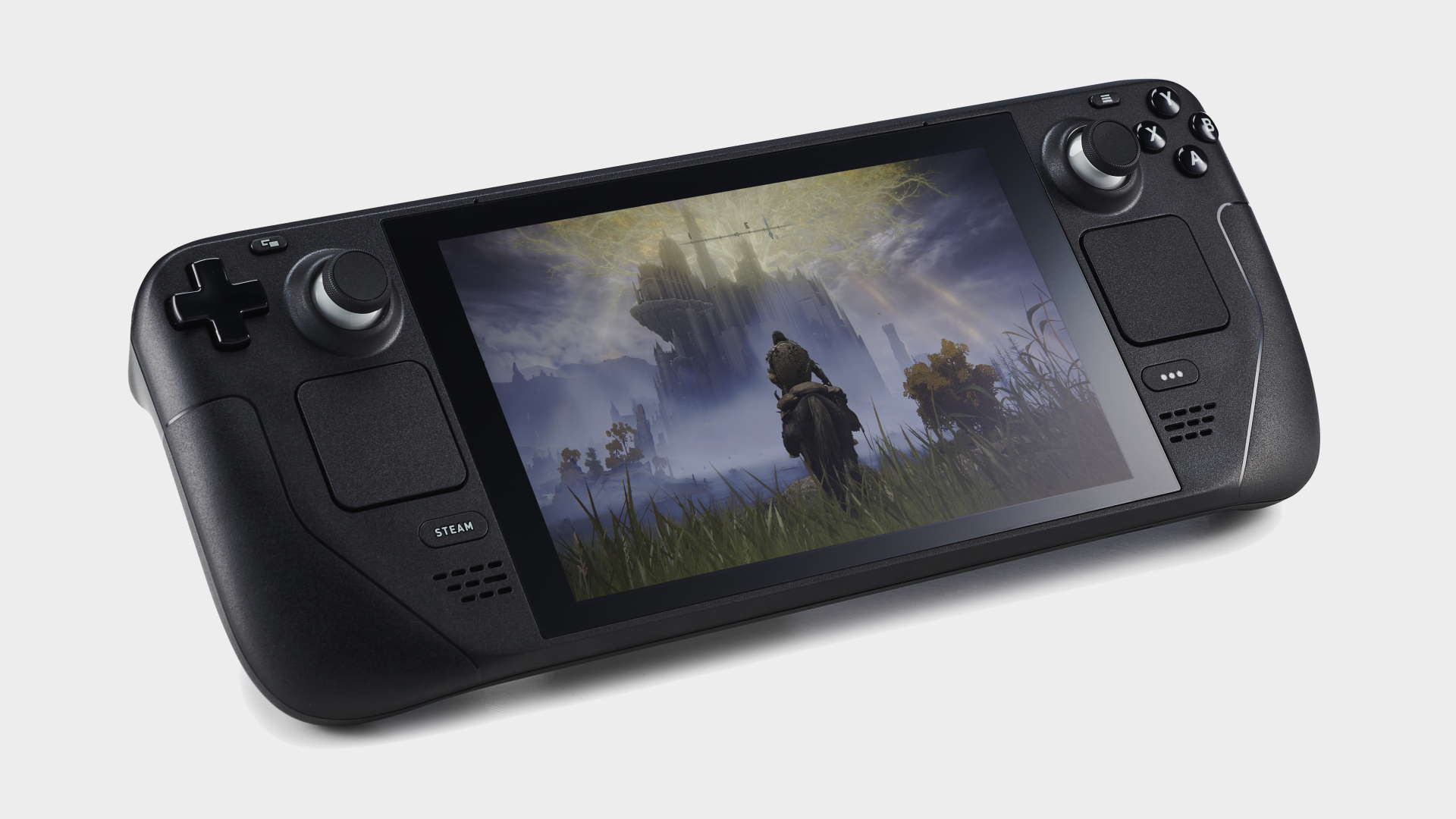 (Image credit: Future, FromSoftware)
Steam Deck review: Our verdict on Valve's handheld PC.
Accessories for the Steam Deck: Get decked out
Steam Deck availability: How to get one.
Steam Deck battery life: What's the real battery life of the new device?
Steam Deck - The emulation dream machine: Using Valve's handheld hardware as the ultimate emulator.
Dbrand is no stranger to litigation from big players in the industry, and famously butted heads with Sony over its PS5 plates. The plates were removed from the store, but have since been replaced by a new version with significant changes. They're listed on the website as "Not Illegal" and even include different coloured light strips.
Hopefully Dbrand has learned enough from this endeavour to make these Switch skins safe from any lawsuits. Though knowing Nintendo, if you are keen on one of these red and blue beauties, I'd get in fast before anything happens. Like all Dbrand skins, they're fairly pricy coming in at $49.99 USD. You can also grab the excellent clear Teardown skin for the same price. You know, to help with the expected legal fees Dbrand might face.
At this time it might be worth investing in the case version of this skin instead. Dbrand's SwitchDeck case is currently on sale with the base model down from $64 to $59.95 USD. It includes the Switch Skin, so for the extra $10 you've got a nice safe looking case to store your Swit.. I mean Steam Deck.
Just please don't cut your Steam Deck into pieces like Dbrand did for the promotional shots. It's important to remember those aren't real Joy Cons, no matter how much they look like ones.
* This article was originally published here