How To Enable Amazon Dark Mode? – Complete Guide For App And Website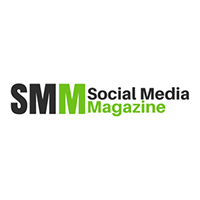 Raise your hands if you love to use dark mode on your device. Oh, I cannot see you. Anyways, if you want to enable amazon app dark mode, then you are not the only one.
Dark mode feels pleasing to the eyes both aesthetically and for reducing strain. We cannot help using dark mode during the morning and at night. But unfortunately, all apps don't support dark mode. Take Amazon, for example – it needs some workarounds to exceed its limitations.
So, how to use amazon app dark mode? That is what I am here for. In this article, I will tell you the easiest ways to use dark mode on the Amazon app.
How To Enable Amazon App Dark Mode On Android?
No, amazon does not have any built-in dark mode option that you can manually enable. When you enable dark mode on your android device, the dark mode also applies to the Amazon app. However, this dark mode does not properly work on the Amazon app on all the android devices.
However, you also need to make the change from the developer's options on your device. This will require you to enable Developer Mode on your device. Here are the steps to unlock the developer option on your phone. –
Go to the Settings App on your device and tap on the About Phone section.
Scroll to the bottom of the About Phone section and look for the Build Number.
You have to tap on the Build Number seven times.
Once you have tapped on it thrice, you will see a pop-up telling you that you are four taps away from becoming a developer. So, keep tapping.
Once you are done tapping seven times, you will be asked to provide the PIN of your phone. Provide the PIN to become a developer.
Read More: How To Find The Right Product To Sell On Amazon?
Enable Amazon Dark Mode On
So, does amazon have a dark mode? No, the app does not have any inbuilt dark mode you can use. However, once you have unlocked Developer Mode on your phone, you can use your phone's dark mode on your phone. Here are the steps to help you –
First, go to Settings on your phone.
Now, tap on Display.
Now Turn on Dark Theme.
Go to the Back button and tap on System.
Tap on the Developer Option.
In the Hardware accelerated rendering section, select Override force-dark by toggling on the button.
Once you have followed these steps, you will need to restart the Amazon app. If the app was running previously, you need to force stop it and restart to enable amazon dark mode. You will need to turn on 'Override force dark mode' once. After that, you can use the display settings to turn off and on the Dark mode on the Amazon app.
How to Enable Amazon Dark Mode iPhone?
Sadly, that is not possible on iPhone. You can enable the Developer Mode on your android phone. However, the same is not possible for iPhones. You cannot run the Amazon app in dark mode on iOS devices at this moment. You have to wait for Amazon itself to release such features.
Also, if you try enabling the Dark mode on your iPhone to see if it affects the Amazon website on a browser, you will be disappointed. But you can try the Smart Invert option on your iOS phone (which is not exactly dark mode.) However, if you want to use that function you can use the steps below –
Open settings on your device and go to Accessibility.
Go to the Display & Text Size setting. You will find it below the VISION section.
Tap on the toggle next to the option reading Smart Invert.
Now open the Amazon shopping app and use the app in dark mode.
Enable Amazon App Dark Mode Using Third-Party App
You can also enable amazon app dark mode by customizing the Chrome browser's system settings. However, if you don't want to go through all those customizations, you can use third-party apps to use dark mode on amazon. Here are some apps you can try –
Night Eye
You can use the Night Eye third-party app to enable dark mode on the Amazon website. This app works on different browsers such as – Chrome, Safari, Edge, Vivaldi, Opera, Firefox, Yandex, UC Browser, & Brave. You can use the Lite or the Pro version. The pro version costs you $9/year for three browsers.
Dark Reader
If you want to go for an open-source option instead, then Dark Reader is a much better option. This third-party dark mode app supports browsers such as Firefox, Chrome, Safari, and Edge.
Read More: 8 Benefits Of Using The Amazon Fire TV Stick
Frequently Asked Questions! (FAQs):
Here are some similar and relevant queries people usually look for about the amazon app –
Q1. Is There A Dark Mode For Amazon Web?
Ans: No, Amazon's website does not have a built-in dark mode. However, you can use third-party browser extensions such as "Dark Reader" or "Night Eye" to enable a dark mode theme for Amazon's website and many other websites as well. These extensions work by changing the website's color scheme to a darker one, reducing eye strain and making it easier to use the website in low-light conditions.
Q2. How Do I Get Rid Of Dark Mode On Amazon App?
Ans: To disable dark mode in the Amazon shopping app, you should follow these steps:

1. First, start the Amazon shopping app on your device.
2. Now, click on the menu icon in the upper-left corner of the screen.
3. Next, tap on "Settings."
4. Tap on "Dark mode."
5. Toggle off the "Dark mode" switch.
Q3. What Is The Color Of the Amazon App?
Ans: The official color of the Amazon's logo is "Amazon Orange." It is a distinctive shade of orange, and it is easily recognizable. The exact RGB values for Amazon Orange are R: 255, G: 153, B: 0. However, the shade of the color might vary depending on the color of your screen.
Bottom Line
If you have thoroughly gone through this article, you should know that amazon app dark mode does not exist as a default setting. You cannot enable the Dark mode on amazon on both Android and iOS. However, you can force the dark mode of the Amazon app on your android phone by enabling the Developer Mode. However, that is not possible on iOS. If you still want to use dark mode on amazon, try out the solutions given in this article.
I hope that this article was helpful. You can ask us in the comment section if you have any further queries. We will get back to you soon.
Read Also:
The post <strong>How To Enable Amazon Dark Mode? – Complete Guide For App And Website</strong> appeared first on Social Media Magazine.
* This article was originally published here
* This article was originally published here