TV Show Review: The Last of Us (HBO) - Emotional Mall Trip Stuns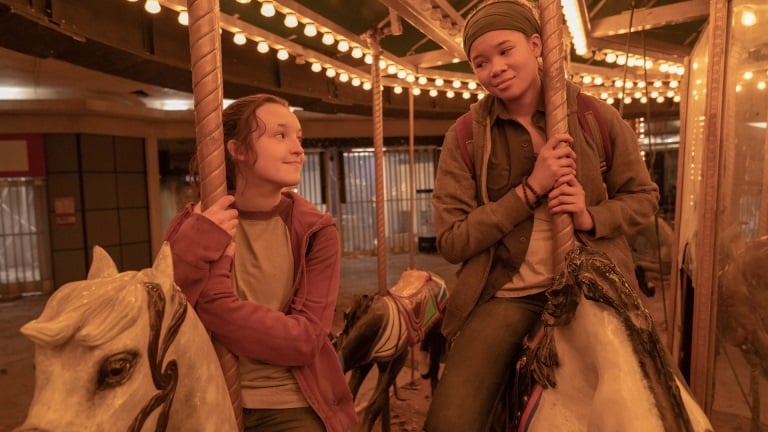 Pun books and pipe bombs.
Lovers of the Left Behind DLC are in for a treat this week, as the HBO adaptation of The Last of Us devotes an entire episode to this tragic trip to a shopping centre. With Joel worse for wear after last week's episode, Ellie thinks back to another time when she was faced with a difficult choice. What follows is yet another brilliant showcase for Bella Ramsey, as we see a different and more vulnerable side to this feisty teen.
This show has always had the potential to expand upon what we already know from the game, and we get glimpses of that here with Ellie's time at a FEDRA school. However, we've always appreciated that the show knows when to keep things the same, and for the most part, that's exactly what it's done here with Ellie's late night trip to an abandoned shopping centre. While some moments like the car smashing competition or water gun fight are absent, almost all others that you know and love are here, and brought to life with stunning effect.
Read the full article on pushsquare.com
* This article was originally published here