Krafton to sign a publishing contract with developer Nirvana
According to the recent updates in the gaming industry, Krafton Inc has reportedly signed a global publishing partnership with game developer Nirvana for their upcoming title ZETA (project name) which will be released on various platforms like PC, consoles, and the cloud.
Krafton announced the partnership in their Krafton Live Talk program
Krafton announced that they will be going for second-party publishing sources back in January through equity investment in external developers. The partnership with Nirvana defines the beginning of this series of investments to strengthen the publishing contracts.
Codename ZETA will be the first game that will be subject to second-party publishing deals. The game developed by Nirvana will be published on foreign shores with the assistance of Krafton being its publisher. In addition to publishing, Krafton plans to seek ways to cooperate in business areas related to e-sports competitions and derivative works.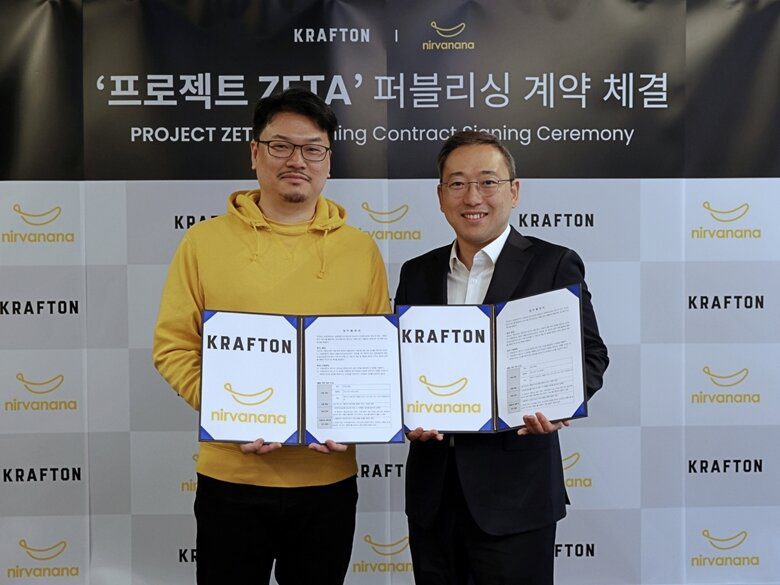 Image via Krafton
Codename ZETA is going to be a PvP-based game that has a set date of release in 2025. It focuses on capturing the deep and faithful fun of real-time character strategy PvP from a third-person perspective. Krafton is specifically looking for strategic partnerships to showcase and strengthen its position as an elite global publisher. The company aims to showcase its publishing capabilities in earnest to drive growth in the global market.
Krafton CEO Kim Chang-han said, "Krafton is discovering development studios with great potential like Nirvana to strengthen its publishing capabilities," The developers, Nirvana on the other hand, are focusing on strengthening their grip on the PvP games genre and have since 2022 focused heavily on releasing games specifically in this genre. "Currently, we are hiring various job groups such as development, planning, and art to develop competitive AAA-level games in the global market" quoted CEO Kim Nam-seok.
Image via Krafton
Nirvana CEO Kim Nam-seok further quoted, "Nirvana and Krafton have something in common in that they focus on developing games that deliver fun to users around the world. We will do our best to develop it so that it can become an IP."
What are your thoughts on Krafton getting a Publishing contract with Nirvana? Let us know in the comments below!
For more Mobile Gaming news and updates, join our WhatsApp group, Telegram Group, or Discord server. Also, follow us on Google News, Instagram, and Twitter for quick updates.
The post Krafton to sign a publishing contract with developer Nirvana appeared first on GamingonPhone.
* This article was originally published here